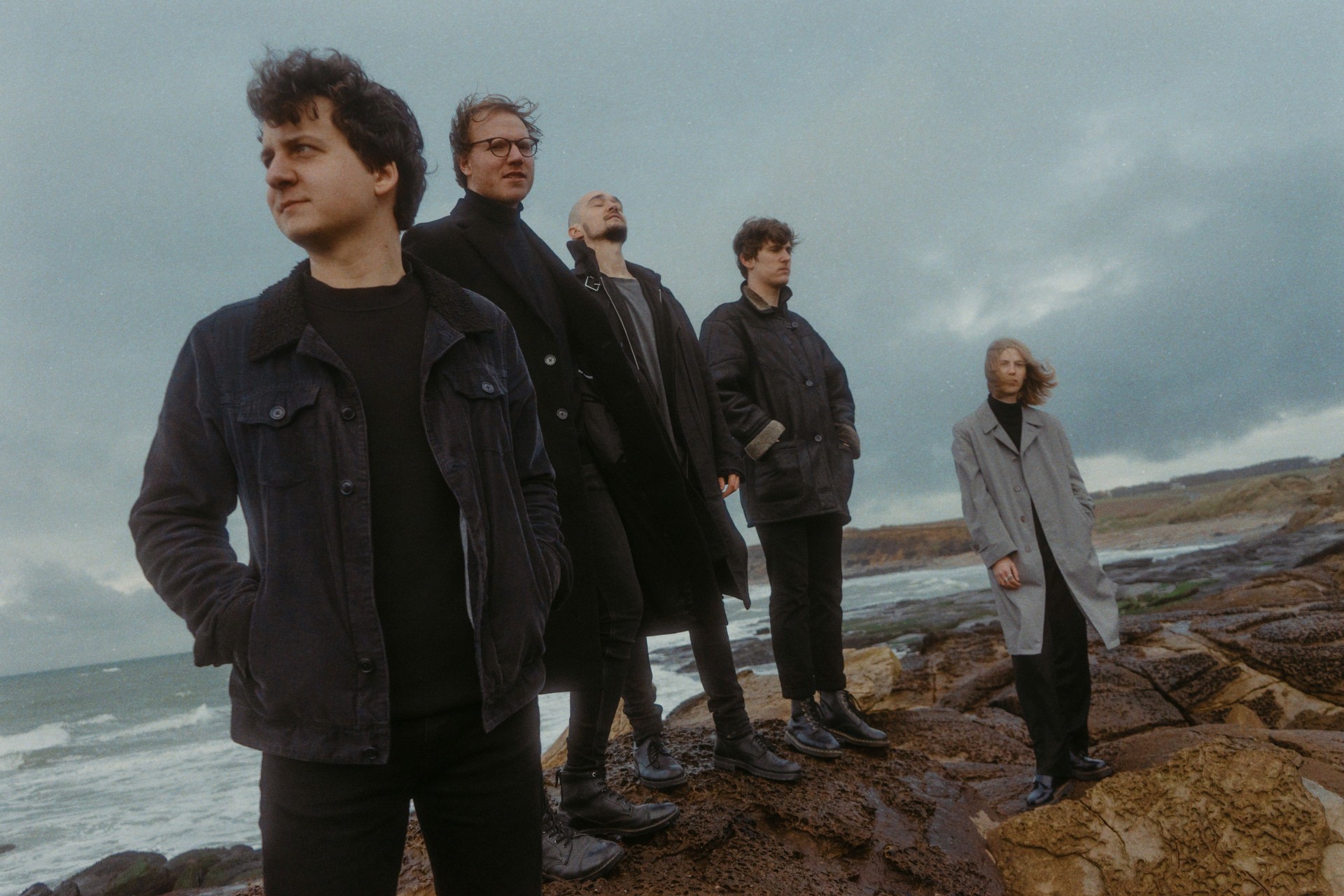 Whispering Sons
We adore artists who constantly strive to evolve in both musicality and artistry with every release and performance, and Belgian five-piece Whispering Sons are torchbearers to that very cause. Their uncompromising, persistent drive to unearth new and untouched sonic terrain is what they're known for; it's what they're loved for; and with the release of their new track 'Surface' this week, it's why we shine a light on them today.
Marking the first new material since the band's 2018 debut album Image, 'Surface' combines elements of no wave, industrial, and avant-punk. Having retreated to the Ardennes last summer to work on new material, the band took the strongest parts of their old work and refined them even further with a particular focus on their greatest strength – sheer, unpretentious intensity. The result of this work can be seen clearly in their new single, 'Surface' – a track that fine-tunes the ferocious post-punk aesthetics from which their sound first emerged and pushes them to the absolute limit.
With bleak and jarring imagery, the video confronts "the theme of isolation in a cyclical and circling world, created by combining images of a woman singing in bright white light alongside flashing sceneries of destruction, a lost city, stone formations and rough structured landscapes", the band notes. "It's the result of an instinctive search by photographer Sybren Vanoverberghe and filmmaker Jonas Hollevoet for images in which no humanity can be found."
It's coming up to a year since fans enjoyed the group's infamously ferocious live shows, but some of their final, pre-lockdown performances are the most fondly-remembered – in early 2020, the band was invited by Editors to support them throughout their Black Gold Greatest Hits tour across Europe, playing some of the continent's largest arenas, to thousands of music lovers. Before COVID-19 hit, the band began to firmly cement themselves as a must-see live band, also playing alongside the likes of The Murder Capital, Patti Smith, The Soft Moon, and Croatian Amor. And as part of Paris Fashion Week in early 2019, they performed during Belgian avant-garde fashion designer Raf Simons runway show.