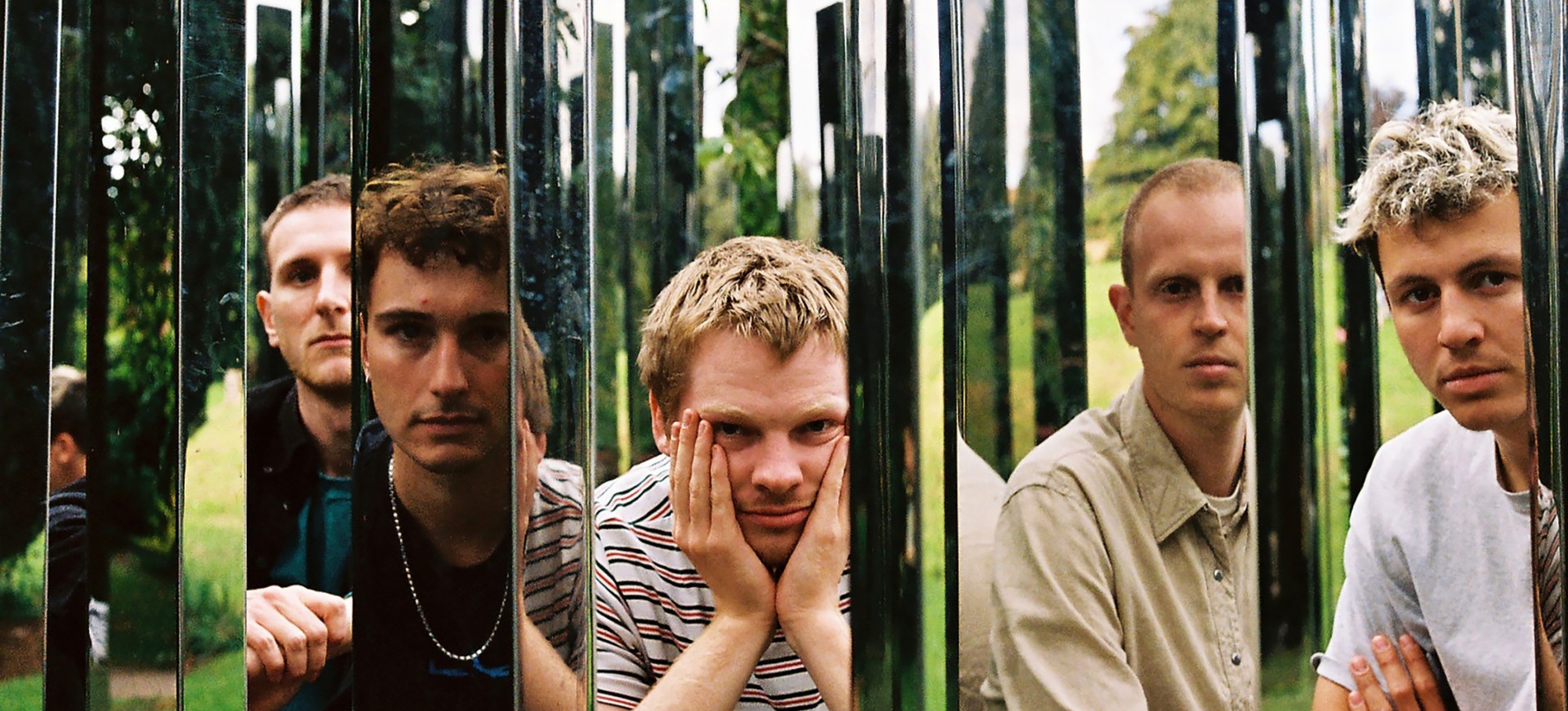 Squid
Squid's debut album is the connected product of five people who've been able to streamline all their thoughts, energy and creativity into one thing: creating an album of towering scope and ambition.
The five piece - consisting of Judge, Borlase, Arthur Leadbetter, Laurie Nankivell and Anton Pearson - met in Brighton in 2015 whilst at University. Connecting over a love of ambient and jazz, they began playing intimately together at a local café, with some members also having been involved playing in a funk and soul outfit. Their tastes widened and skills expanded, and soon the propulsive sounds of 1970s Germany found its way into the band's already eclectic palate via their debut EP, 2017's Lino.
A year later followed single 'Terrestrial Changeover Blues (2007-2012)' and with it came another progression via its woozy, hypnotic and unfurling grooves. 'The Dial' proved a breakthrough moment for the band, connecting them with their producer Dan Carey (Black Midi, Fontaines DC, Kae Tempest, Franz Ferdinand) and his label Speedy Wunderground. 'Houseplants' - a frantic and frenetic burst of wiry post-punk and jagged kraut-jazz - then rocketed the band to one of the most hyped in the UK. It was A-listed by BBC Radio 6music, knockout tours and festival sets followed, from SXSW to Glastonbury, as did piles of glowing press from The Guardian, NME, The Face, The Quietus and countless others. The band was also on the longlist for the BBC Music Sound of 2020 poll.
Working with Carey and his label again, they released the Town Centre EP, which Pitchfork described as sounding like "a declaration of limitlessness." This sense of limitlessness, endless progression and perpetual forward motion continues on their debut for Warp. The label being the perfect home for the band and their ongoing experimental spirit, which they share with many of the pioneering electronic artists that have been on the roster over the years.