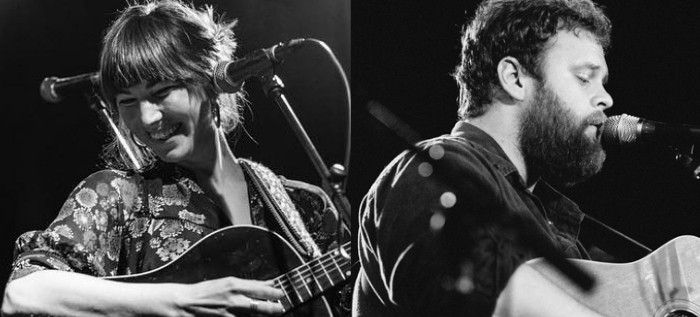 Jeffrey Martin & Anna Tivel
Portland, Oregon singer-songwriters Jeffrey Martin and Anna Tivel will be performing on Thursday March 12 at La Parenthèse. Earlier this year, Tivel released her critically acclaimed album The Question on Fluff & Gravy Records. Rolling Stone, NPR, and Billboard all praised its songwriting and production. It was listed at #1 on Paste Magazine's "Ten Essential Folk (and Folk-Adjacent) Albums of 2019" and NPR called it "one of the most ambitious folk records of the year." Tivel was also recently recognized with the ASCAP Foundation's Sammy Cahn Award and the No Depression Singer Songwriter of The Year Award.
Touring on the strength of his most recent release One Go Around (Fluff & Gravy Records), Jeffrey Martin has built a loyal and enthusiastic fan base throughout the US and Europe. With rich lyrics that often present poetry as dark prose, Martin's songs have drawn comparisons to literary giants William S. Burroughs and Cormac McCarthy.