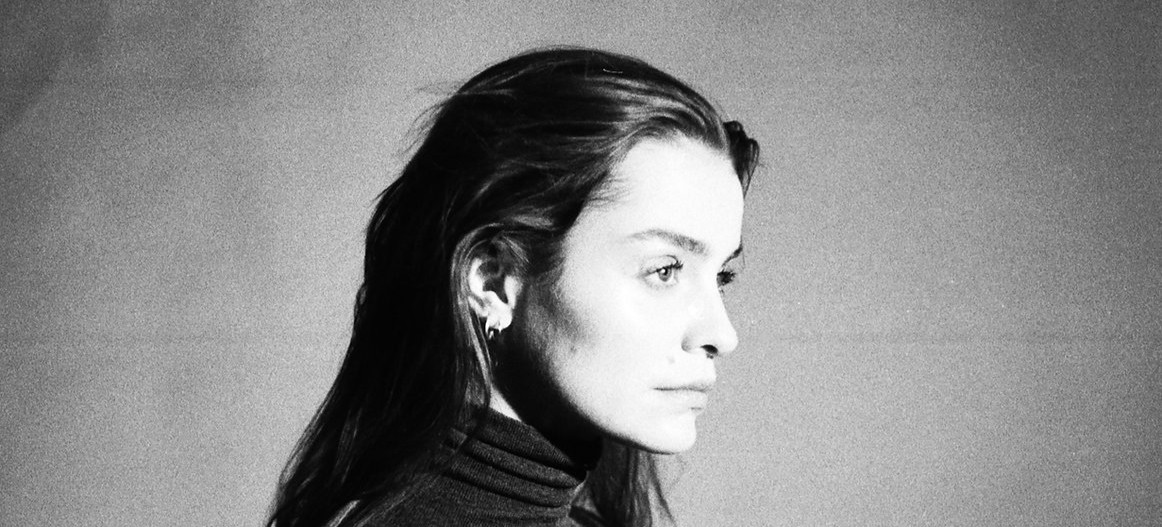 Eydís Evensen
"Few artists are so effortlessly able to twist your heartstrings into a contortion of joy, sorrow and despair like Eydís Evensen" Wonderland Magazine​
​As a child, Eydís Evensen would stare out at the Westfjords as the wind howled around her, pretending to conduct the clouds. In these daydreams, she was a meteorological maestro: controlling the Icelandic stormfronts in the distance, bending the weather and the world to her will like an orchestra. "The weather was intense where I grew up but so inspiring. There was such harshness to our winters, but at the same time, such beauty. I used to sit there for hours," recalls the Blönduós-born composer. Years later, Evensen is still finding musical expressions for the awe she feels when staring out at the vastness of nature. Bylur, the pianist's mesmerising debut album, is a calming contemporary classical diary of her life to date, that takes its name from the Icelandic word for 'snowstorm.' She chose that title for good reason. "All of these songs are moments from my life," she says. "So many ups and downs. All of my joy, darkness, happiness, heartbreak and melancholia." A snowstorm contain multitudes: there's chaos and adversity to them, but beauty and fragility too. The same could be said about this emotionally eclectic album: an enchanting float of stirring piano melodies and tender strings from a force-of-nature new talent.
​Debut album Bylur is a literal and spiritual homecoming for Evensen. The Icelandic composer grew up in a town of 800 people in the rough and sparsely populated northern half of Iceland, in a music-obsessed household where Led Zeppelin and Tchaikovsky took turns on her parents' record player. "As soon as I could stand, I was wandering over to the piano, wanting to play," she remembers. "I started piano lessons aged six, then wrote my first piece of music aged seven, inspired by a storm outside." By thirteen, she'd recorded a DIY album between classes at school, which she sold door-to-door in aid of a children's charity. A place at Reykjavik's Hamrahlíð College beckoned, where she would go on to sing in the world-renowned choir whose former choristers include Björk and members of Sigur Rós. Evensen's path seemed clear: she would apply to the conservatory in Vienna, and become a concert pianist.
​The further she wandered down that path, however, the more something within her felt uncertain about it all. It threw her into turmoil. What do you do when the thing you've strived for all your life is suddenly within reaching distance, but you're uncertain it's what you want after all? "I was feeling lost," Evensen remembers. "I'd lost a certain spark, and my desire to practice every single day for a few hours. I didn't know what to do."
Evensen decided to listen to her intuition. She placed her application forms for Vienna to one side, and opted to see the world instead, falling simultaneously into a glittering modelling career. Spells were spent living in London and New York. Wherever she went, "music never left me," the composer insists. "Whatever city I was in, I would find a piano. I needed to. Music has always helped me organise and understand how I'm feeling and release something that maybe I've been carrying within."
​The further she travelled, the more she discovered that you could take Eydís Evensen out of Iceland – but taking Iceland out of Eydís Evensen was a harder task. The melodies that reminded her of her home still tumbled around in her brain, in her sleep, on metro rides and night walks. Eventually, she made the decision to drop it all and return to Reykjavik, and to the compositions she'd been writing her entire life. Bylur, recorded at Greenhouse Studios and produced by Valgeir Sigurðsson, contains melodies she has written at various points of struggle or extreme emotion. "Every chord change takes me back to a moment in my life: I can remember the thought and the feeling of when and why I wrote it," says Evensen. "Shaping the sounds of this album into the truest reflection of how I was feeling has been incredibly rewarding and therapeutic."
​Much of the album was written after dark, which helps explain Bylur's magical stillness and tranquility. "I get more inspired at night, maybe because it's so quiet. I go over to the studio after dinner sometimes when no one's around. It was the same in New York. There'd be so much white noise from the city that it was easier in the evenings. I kinda got used to staying up late, working on arrangements, trying not to wake up everybody," she laughs. "I love to close my eyes and see where my hands take me when I play the piano, not being afraid to make mistakes. I like to record on my phone, listen back, then go back to ideas and try to improvise around specific snippets," Evensen continues, adding that it's not only in the studio at a piano that melodies can appear and ideas can form. "I actually carry a tiny little sheet music book around in my purse. So if inspiration comes to me I can write it down immediately. You never know when it'll strike!" she laughs.
​Inspired by Philip Glass, Jóhann Jóhannsson, Thom Yorke and any music where "you can sense the emotion behind the notes," Evensen is looking ahead. "I didn't have a vision for the album taking me and my career to a specific place. I just wanted it as a document of my life so far. That's the biggest reward for me," she says. Live shows are one thing she's excited to delve further into and new music is already on the horizon ("I can't wait to get back into the studio," Evensen beams). "I've been dying to make this album for such a long time and now it's here, I feel so fortunate," the composer explains. "I hope it can get people into a warm headspace and bring them some calm." Eydís Evensen has come a long way since the days when she would stare out at the Westfjords, pretending to conduct the clouds. It's a journey that's just beginning.