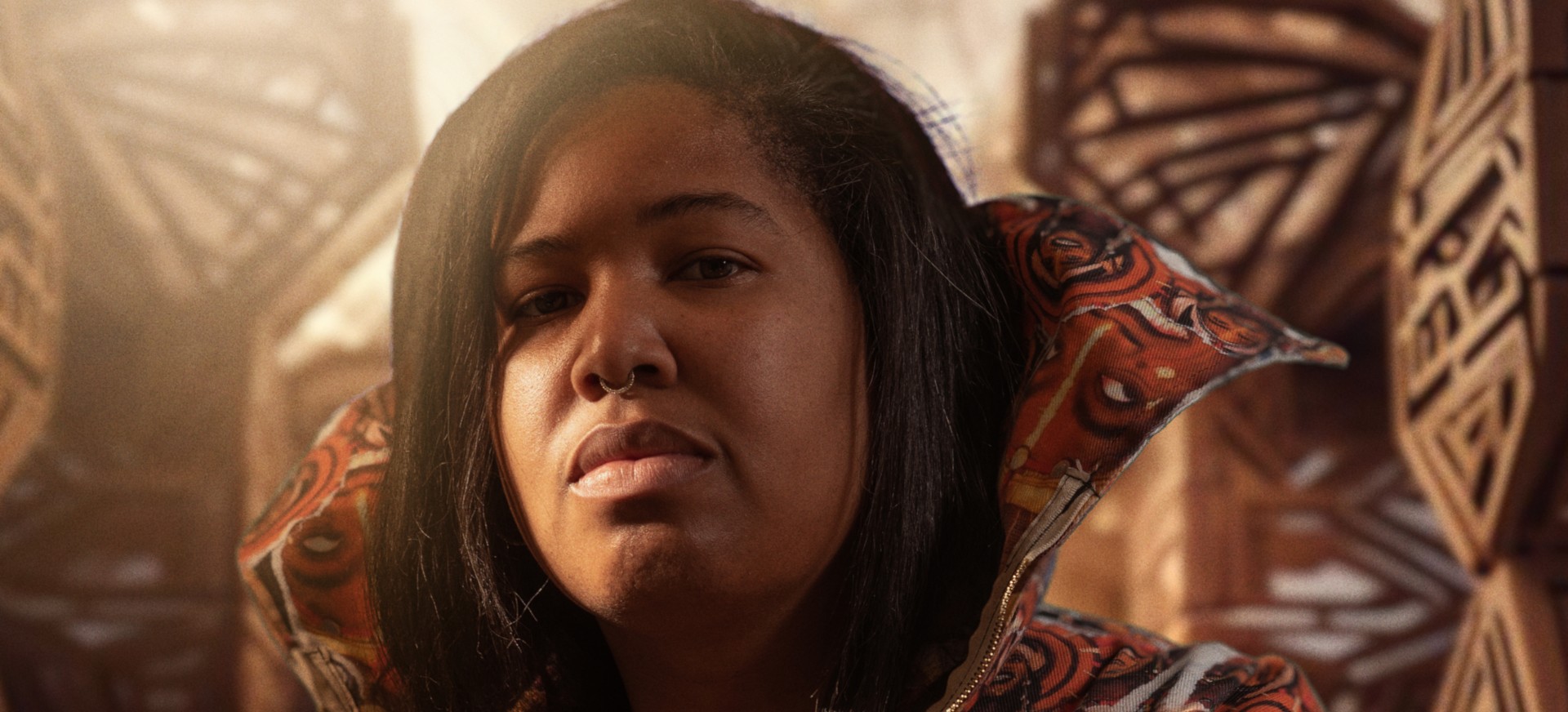 Divide & Dissolve
Live
Divide & Dissolve
6 Feb 2024
Bogen F
Zürich, CH
Viaduktstrasse 97
8005 Zürich
Divide & Dissolve
7 Feb 2024
Bad Bonn
Düdingen, CH
From the early protest songs that came from the violent occupation of Turtle Island (so-called United States), through punk music's fight against the system, art has always been at the forefront of societal change. Whether that be through pointed attacks or something more existential - sung quietly or performed as loud as can be - music continues to be a spring-board for collective resistance.
Even so, few bands use their voice and platform quite as powerfully as Divide and Dissolve. Mirroring the brash, bone-crushing potency of their dynamic Drone music, the formidable Divide And Dissolve carry their fight and ancestors fight forward each and every day, using the power of their performances to draw attention to the ongoing battle against systemic oppression.
"We would like to observe a radical shift in the current paradigm of complacency in regards to oppressive power dynamics, genocide, racism, white supremacy, and colonization," the band have previously said. "To give weight and validation to voices that are traditionally misrepresented and criminalized before given a chance to speak."
Divide and Dissolve's new and fourth album Systemic examines the systems that intrinsically bind us and calls for a system that facilitates life for everyone. It's a message that fits with the band's core intention: to make music that honours their ancestors and Indigenous land, to oppose white supremacy, and to work towards a future of Black and Indigenous liberation.
Saxophonist and guitarist Takiaya Reed comments, "This music is an acknowledgement of the dispossession that occurs due to colonial violence," She continues, "The goal of the colonial project is to separate Indigenous people from their culture, their life force, their community and their traditions. The album is in direct opposition to this."
Like its predecessor Gas Lit, Systemic was produced by Ruban Neilson of Unknown Mortal Orchestra and arrives on all formats through Invada on 30th June 2023 and is preceded by the lead single/video "Blood Quantum" which calls into question the violent process of verification of Identity.
Divide and Dissolve are focused on Indigenous Sovereignty. Takiaya is Black and Cherokee, and Sylvie is Maori. As a duo they released two full length albums, Basic (2017) and Abomination(2018) through DERO Arcade before signing with Invada to release their widely acclaimed third album Gas Lit in 2021, which was hailed Mary Anne Hobbs' Album of the Year.
A Gas Lit remix EP was released in 2021, including reworkings of Divide and Dissolve's music by Moor Mother, Chelsea Wolfe and Bearcat.