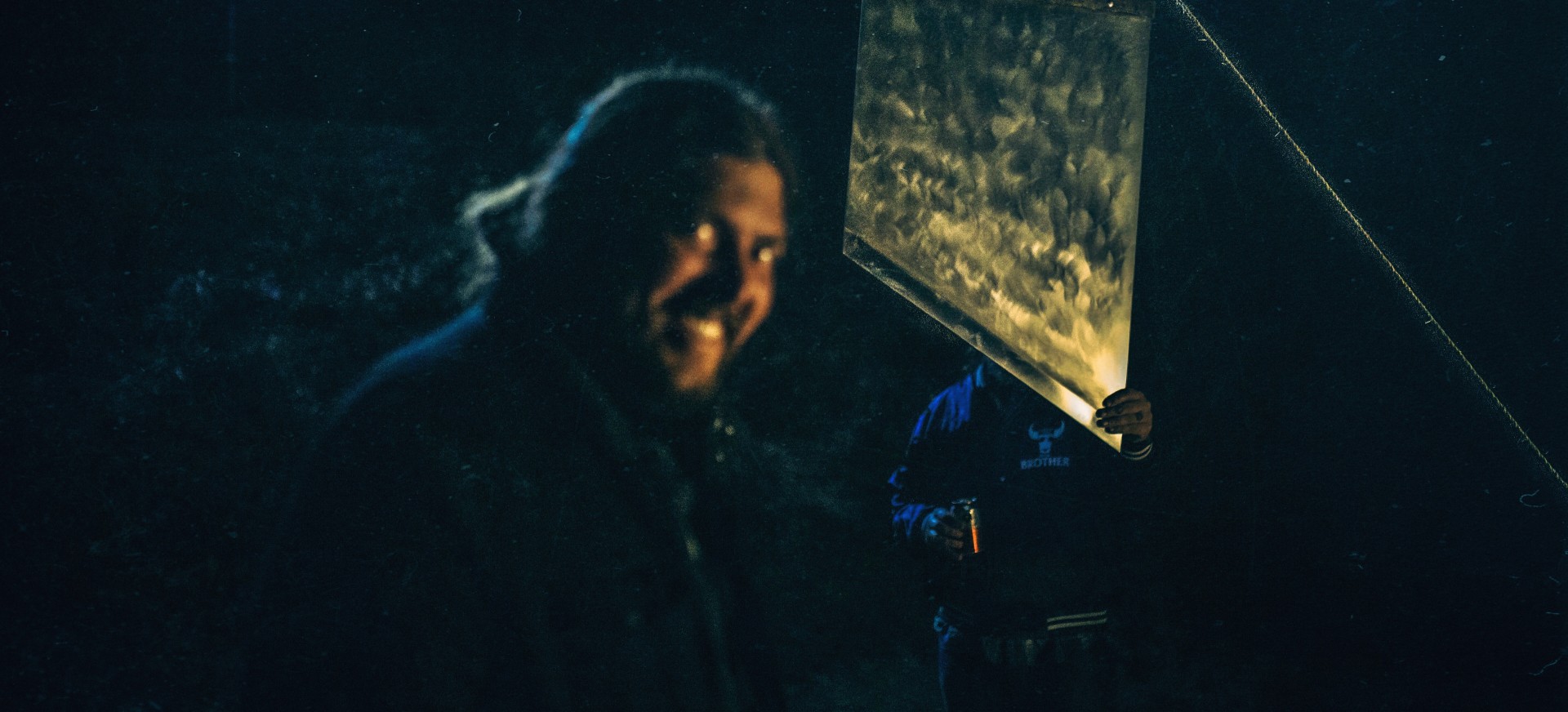 Amigo The Devil
On his new album Born Against, Amigo the Devil – the artistic moniker of Danny Kiranos -- has established himself as a multifaceted artist with a kaleidoscopic vision. The new record follows Kiranos' beloved 2018 debut Everything Is Fine, an album that was chock full of violence, mayhem, and despair -- and one that augmented his long-gestating cult following. Kiranos' new collection of songs reveals him to be more than a one-trick pony stylistically as he opens up the creative channels and delves deeply into thematic and musical influences as august as Tom Waits, Leonard Cohen, and Fiona Apple.
"Every new record is an opportunity to sit and think about how much has changed in your life and the world around you," Kiranos says. "It's a new opportunity to bring in both new and old influences. I really wanted to dive into ideas that I'd either been avoiding or ignoring within myself and figure out ways to align them with music I grew up listening to. Influences that may have been set aside in our older recordings."
Kiranos, who grew up in Miami in a multicultural household but now lives in Austin, decamped to Dallas to record the album at the venerable Modern Electric Studio with Beau Bedford (Texas Gentlemen). This marked the first time Kiranos had explored some of the world music he'd had long loved, including Eastern European folk and Australian country ("It has such an amazing sound to it," he says of the honky-tonk of Down Under. "The rhythms are so dry and brutal.") Kiranos felt Bedford was the only producer who could draw those sounds out of him. Together they entered the studio with merely the skeletons of the songs Kiranos had written. One by one, they fleshed them out in wildly inventive fashion. To say they threw the kitchen sink at this album would be an understatement; these guys threw the whole damn shack. From plucking the strings on the back of the piano to dropping heavy objects on the floor to create odd-sounding crashes, clicks and clacks, Kiranos doesn't deny there was a bit of Rain Dogs-era Tom Waits worship involved.